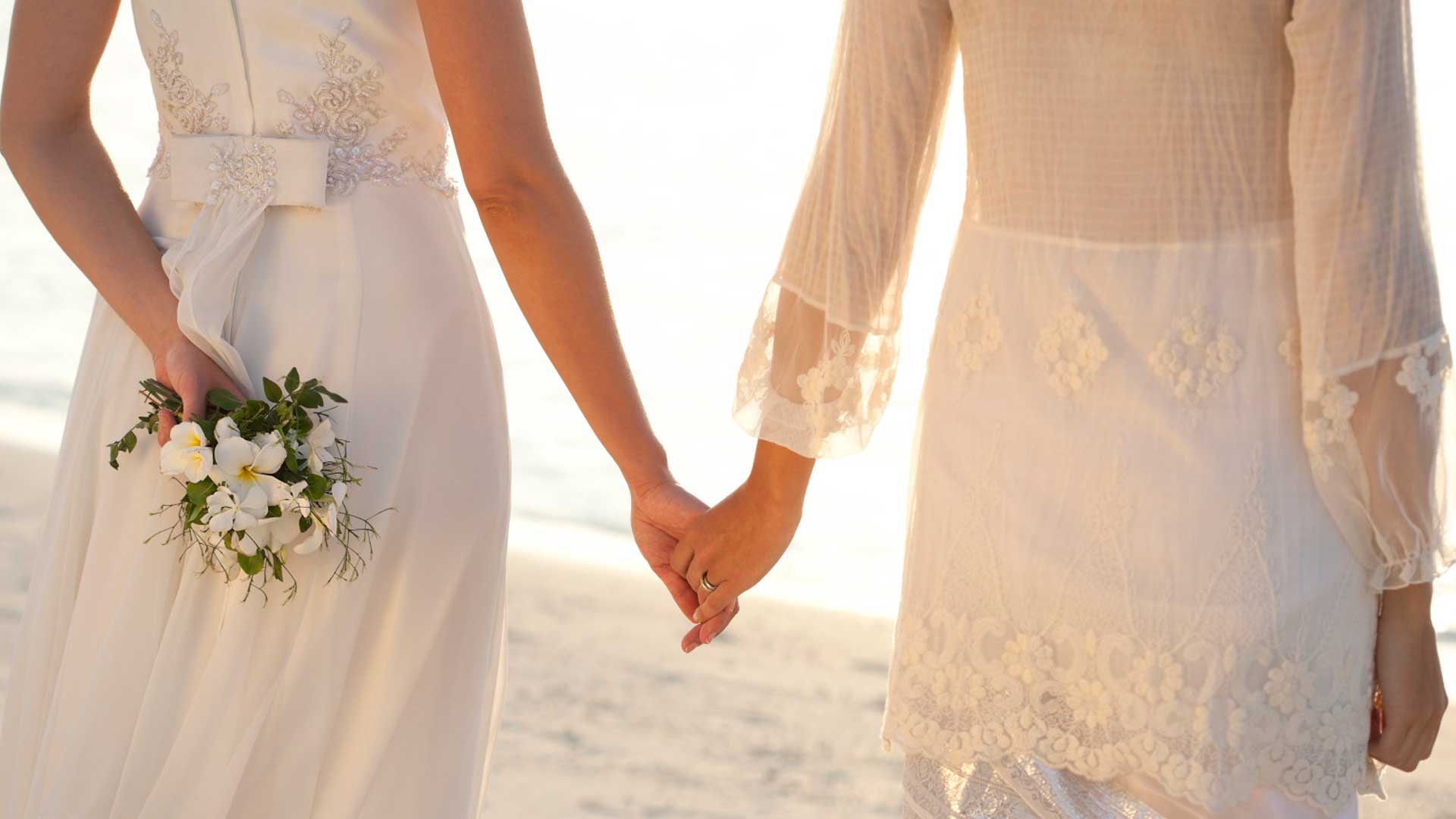 It's really all about you.
Same-sex Commitment Ceremony
Unfortunately, Australia has not yet legalised same sex marriages. Until that day (hopefully sooner rather than later) there is an option of a same-sex commitment ceremony.
A commitment ceremony in many ways is similar to a wedding however the difference being, rather than legally binding, it is simply a way to publically declare a couples love and commitment to one another. This ceremony will entail all the traditional aspects of a wedding such as the welcome/ introduction, where guests are welcomed to the cerebration followed by a brief story about the couple's relationship and commitment.
The ceremony can include readings of passages of literature, poems, quotes or personal letters followed by vows declaring love and commitment to one another. Pronunciation will include the announcement that the couple are now joined and partners for life, or any other alternative, I will invite the couple to share a kiss to seal their unity. I will also provide the couple with a professionally printed certificate to commemorate the event that will be presented to the couple for signing.
Music- favourite songs can be played to set the right mood for the event.
"Love is a human experience not a political statement"
Get in touch
For any queries please email or call 0409 508 871.
I would be happy to answer any questions and/or arrange a relaxed meeting.